Name: Tyler "Ty' Snapshot
Age: 17
Looks: Short White hair, and Blue eyes, Dark brown skin. He wears a brown trench coat, with black cargo pants, and brown boot. He carries around a sketch pad and colour pencils in his brown bag, and always has his trade mark camera around his neck.
Family: He has a step-sister, called Adaline, that participates in Pokemon racing.
Bio: Tyler, or Ty for short, is a Pokemon Watcher and Photographer from Unova. He enjoys going to far away places and taking pictures of rare Pokemon. He lives by himself, but stays in touch with his step-sister, a pokemon racer named Adaline. He enjoys coffee a lot, and it in fact makes him calmer.
Pokemon
Tirtouga-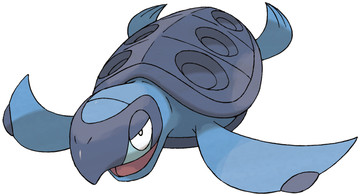 A friendly, fun loving pokemon. He was Ty's first pokemon.