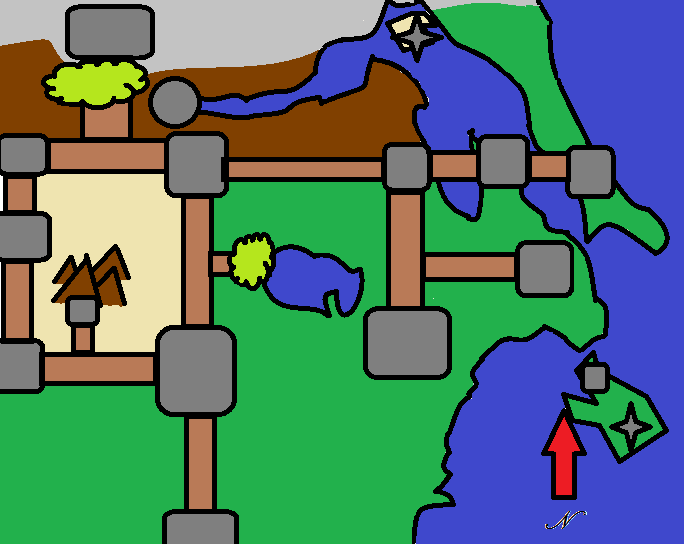 Welcome to the region of Usagi. Many Pokemon from all over the world call this place home. And where there are Pokemon, there are those who capture them and train them. Those who capture and train Pokemon are called Pokemon Trainers. Together, Pokemon and Humans make unstoppable teams, and bring balance to their lives. Some humans and Pokemon are lifelong companions. The participate in tough battles, dazzling contest, and become the best.
But, there are always those who wish to abuse such powers.
"My children." And old mother stands between her children. "Your training is almost done."
"Thank you mother." They say in unison.
"Now, all that left is to find the two sleeping pokemon of fire and water." She told them. "Then, you will be complete to care one what your father stated."
They look up at their mother, and at one another. The Brother smile as the sister nods. "we will start looking at once." They said in unison.
"Good. The followers are at you powers." She told them. As they set off. "Good luck my children."
Rules
- This RP takes place 30 years in the past. Only characters that old my show up, but are 30 years younger.
- Your trainer is JUST starting out and they are going to Prof. Yew to get their first Pokemon, so, currently possess no Pokémon
- No God modding, if at any time you control another person's character without permission, you will be punished in some way for it
- To prevent your character from lagging us back, or from just disappearing from the records, if you fail to make a post within a 4 week period, you give control of your character to me, as I will write them off in a manner that is appropriate to them, and leads the possibilities for them to return
- Your character must be willing to lose, seeing as the league is the most difficult part when it comes to this, you MUST be willing for your character to fall to any other players main characters or rivals
- Catching of legendaries are prohibited for the main characters and rivals, as whoever has one throws the balance off. Only major Villains can catch them.
- In the main cast there can be no Repeats, unless there is a story behind the repeats, there are #649 Pokemon, this shouldn't be a difficult task
- Characters from Unova Journeys, New Generations, Gym Leader Academy (Any incarnation), The Unova Saga or the Resurrection of Hoenn or any related RPs cannot be used as a main character in this RP, they can only be used as side characters. As these characters are older, it makes no sense for them to be the main characters
- An application does not equal acceptance
- There is up to a possible 7 main characters
- That doesn't mean 7 is the guarenteed number
- I reserve the right to reject an application.... sorta goes with the limiting, I will give a few possibilities, either accepted, rejected or needs improvement (needs improvement means I didn't accept the character, but I like the basic idea, I feel there is a bit improvement that can be done before the character is accepted
Application:
Name: (First is required, Last is Optional)
Starter/Pokémon: (This Pokémon I can suggest and reject if I see fit, but just avoid legendaries, evolved Pokémon and Pokémon who seem overpowered)
Role: (Main Character or Rival)
Specialized Type: (only include if needed)
Family: (Optional)
Age:
Bio: (This must be enough to get a feel of the character.)
Each trainer is required this
Name: David Goliath.
Starter/Pokémon: Poochyena
Role: Main Character
Specialized Type: Dark and Poision.
Age: 10
Bio: David is a young boy who had turn ten, and is now ready for his first adventure with pokemon. He is willing, and able. Of course, he gets caught up in what he is doing, and jumps to conclusions. He also panicky under pressure, witch leads him to making bad choices. He wants to become the best trainer around. He interested in both contest and battles, but is not sure with one he rather do. He is afraid of heights. His favorite types are Dark and Poisons and want to build a team based on them.
Name: Shelly Poe
Starter/Pokémon: Shuppet
Role: Rival
Specialized Type: Ghost
Age: 10
Bio: A girl who is into horror. She loves to scare anyone whenever she can. This brings her off as mean, but in fact she not. She a caring soul who get carried away with her pranks. She grew up with David and loved to pull pranks on him. David doesn't like her, and sees her as a rival and she bickers with him all the time. But, deep down, she has feelings she can't exsplane.
Last edited by Cute and Cuddly Victini on Sun Jun 10, 2012 4:54 pm; edited 2 times in total